Item Description
MAKO Spearguns Hawaiian Hard Shell Spearfishing Float
Warning.. Do not use a spearfishing float that does not have handles!
Handles on spearfishing floats save lives!
All MAKO Spearfishing floats have handles!
The MAKO Hawaiian Hard Shell Spearfishing Float is the most durable spearfishing float available. This is the best spearfishing float for diving around bridges, and jetties.
Quickly changes from a spearfishing float to a Lifeguard rescue float.
This spearfishing float is larger and more robust than similar looking spearfishing floats. The MAKO Spearfishing float measures 33" L x 11" W x 5.5"H with a girth of 26.5".
Available with the following options:
Optional: All State Legal Dive Flag with Strap, Flag Pole Holder, Flag Pole and puncture proof safety ball
Optional: 2 lb weight keeps flag upright

Optional: Lifeguard Rescue Tow Strap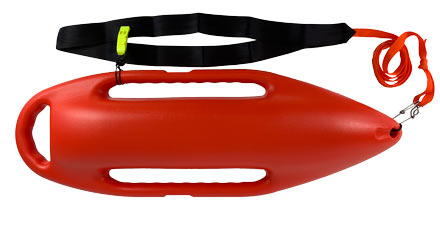 Optional: Diver's Emergency Whistle
The MAKO Spearguns High-Vis Whistle is essential gear in alerting your buddies of dangerous conditions and requesting emergency assistance when needed.
Attach it to your wrist and tuck it in your sleeve for easy access. Keep a spare whistle attached to your float.